Energy, Green IT and Sustainability
The Barney and Associates team specializes in communicating about technology, sustainability, energy and green technology. We are experts at clearly explaining technical information and crafting an effective message about geo-environmental issues, smart grid, green building and facilities best practices as well as various renewable energy technologies. We have a track record of working with a variety of clients in the green high-tech, software, wind turbine, solar, smart grid and clean water industries.
Let us put our experience to work for you in communicating "greener" practices relating to energy usage, LEED facilities, corporate sustainability programs, recycling or green IT. We create strategic communications and marketing materials such as case studies, white papers, blogs, web content and articles. We also provide technical writing, detailed technical training, web content, procedures and documentation relating to sustainability, energy technologies or software.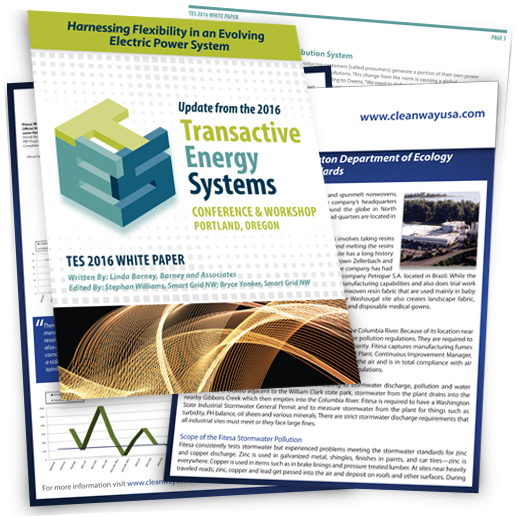 Let us help you tell your energy-related story.
Articles
Case Studies and White Papers
CleanWay Environmental Partners Inc.
Fitesa uses CleanWay products to remove pollution from stormwater to meet Environmental Protection Agency (EPA) and State of Washington clean water guidelines. CleanWay Environmental Partners
Fitesa Case Study
Smart Grid Nortwest - Transactive Energy Conferences
We wrote articles and papers covering several Transactive Energy Conferences. The
Harnessing Flexibility in an Evolving Electric Power System
paper covers a wide range of energy, alternative energy and transactive energy approaches.